Soil Solutions is awarded the first phase of internal Road Upgrades at the Lake Turkana Wind Power Project in Kenya
Having already invested a significant amount in the initial road construction required to transport the 365 wind turbines throughout the 250 km wind farm, the roads now require an upgrade. In total 1095 blades spanning 55m and 365 towers measuring 36m traveled the gravel roads.
LTWP contacted Soil Solutions for a solution.  Soil Solutions conducted a site assessment and then developed a long-term cost-effective sustainable solution that will protect the initial capital infrastructure investment and allow for a much-improved road network while reducing required future maintenance.  This includes the integration of Engineered Base Stabilizer  (EBS) to stabilize and surface seal the initial 50 km section of the road network.  This will allow for a hard surface fully protected from any erosion or material loss.  This will also eliminate any wind or vehicle-generated dust and increase the efficiency of the turbines. To ensure that the project is concluded in a cost-effective and efficient manner an RSL Recycler Machine was also recommended for the project.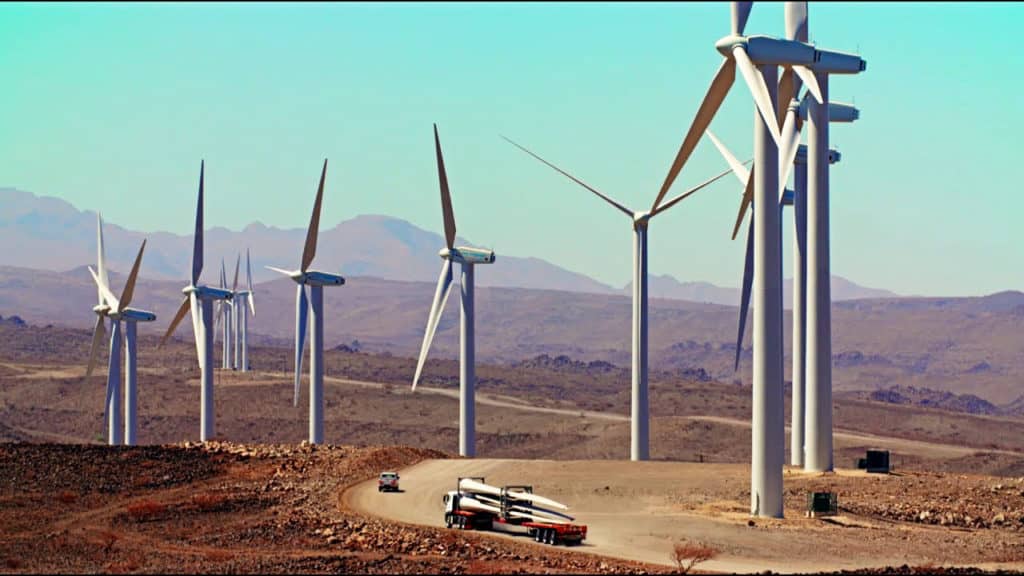 Soil Solutions is extremely excited about this project as it is the largest Wind Farm on the African continent and will be providing 1,250GWh of electricity which is 20% of the country's  demand, making Kenya not only the greenest country in Africa, but one of the top globally.  To be able to provide sustainable solutions that will further reduce environmental impact is something that we are proud of.