Sustainable Mine Tailings Storage Facility Solutions by Soil and Dust Solutions
Soil and Dust Solutions presents a cost-effective and enduring remedy for the treatment of Mine Tailings Storage Facilities.
Inadequate dust control on these storage facilities has led to diminished air quality, resulting in adverse health impacts for both the mine and its neighboring communities.
It's time to take a decisive step—STOP. RE-THINK. DO BETTER. Because you can.
Discover the Solution: Simple, 10-Year Performance
Our straightforward solution is easy to apply, guaranteeing a decade of performance. Full climate and air quality monitoring accompany our solution, providing evidence of effectiveness for CO2 reporting.
Benefits: Reducing Environmental Impact, Ensuring Sustainability
Reduce Environmental Impact: Effective dust suppression for up to 10 years diminishes air quality concerns.
Increase Sustainability: Soil and Dust Solutions' environmentally safe EBS application is both simple and effective.
Compliance and Safety Assured:
PM 10 and PM 2.5 Compliant: Meets standards for particulate matter, ensuring air quality compliance.
Water Table Protection: No leaching into water tables or harmful stormwater runoff.
Structural Integrity: Preserves the structural integrity of the tailings with no adverse effects.
Versatility: Effective on materials with both high and low pH levels.
Weather-Resistant Crust: Creates a durable crust impervious to rain, wind, and UV rays.
Erosion Protection: Safeguards the surface from erosion.
Windblown Dust Prevention: Prevents windblown dust for a cleaner and safer environment.
Choose Long-Term Sustainability: Act Now to Reduce Risks of Violations and Fines
Once applied, our solution ensures efficient dust suppression for up to a decade, providing environmental safety without compromising operational integrity.
Contact us today to enhance your mine tailings storage facility's sustainability and reduce environmental risks.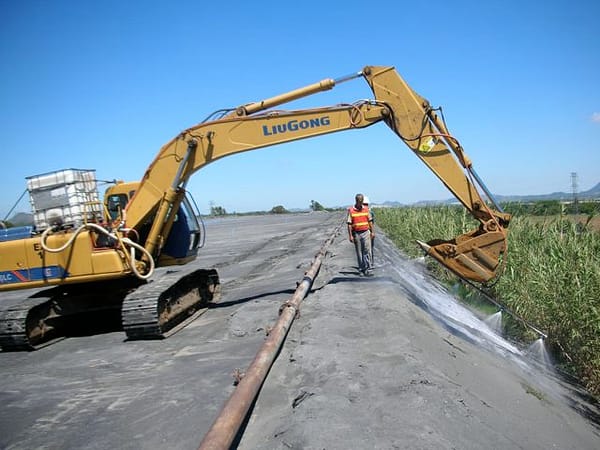 Mine Tailings Treatment at Eastplats Platinum Mine
Optimize Mine Tailings Management with Soil and Dust Solutions
Effective mine tailings management offers a myriad of advantages:
Reduced Liability: Alleviate financial risks linked to conventional tailings management approaches.
Environmental Compliance: Exceed regulatory standards, promoting responsible mining practices.
Community-Friendly Impact: Minimize the impact on nearby communities through sustainable measures.
Quantifiable Environmental Impact: Leverage solutions allowing measurable reduction in environmental footprint.
EBS – Revolutionizing Tailings Management
EBS from Soil and Dust Solutions eliminates the need for costly maintenance, shade cloth barriers, or irrigation systems. No additional water is required for dust suppression.
Our Value Engineered Solutions® for Dust Control Include:
Tailings Deposition Schedule: Strategically plan based on tailings deposition schedules.
Wind Direction Analysis: Understand prevailing wind patterns for effective dust control.
Structural Considerations: Address buttress, sides, slopes, and beach areas for optimal performance.
Accessibility Planning: Ensure easy access for maintenance and management activities.
Current Erosion Issues: Identify and resolve existing erosion challenges for long-term stability.
Choose Sustainable Tailings Management: Act Responsibly Now
Soil and Dust Solutions prioritizes performance and sustainability in dust control for tailing facilities. Connect with us today to optimize your tailings management for a responsible and eco-friendly mining operation.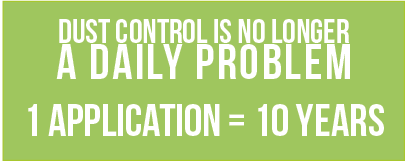 MINE TAILINGS PROJECT – HARMONY KALGOLD