OUR INTELLIGENT RUNWAY SOLUTIONS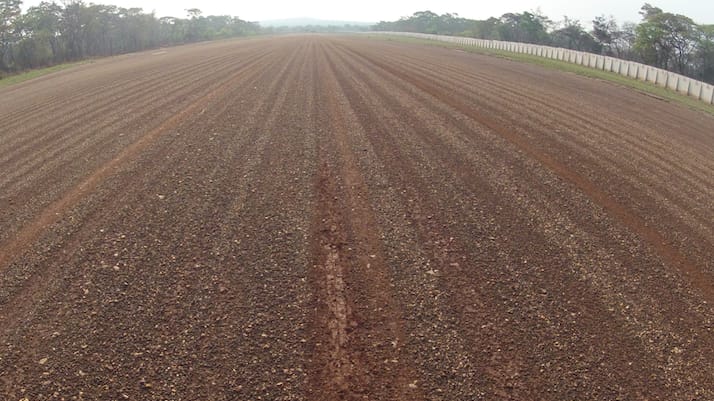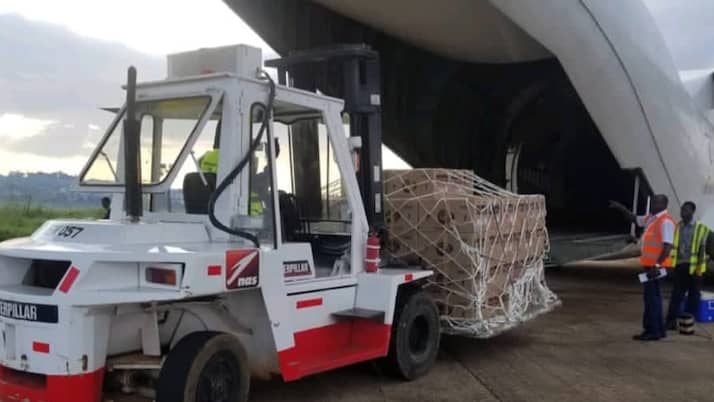 Revolutionizing Airstrip Solutions for Enhanced Connectivity
Runways and airstrips play a pivotal role in ensuring seamless connectivity for the efficient delivery of essential services and goods, particularly in remote or challenging locations. Soil & Dust Solutions specializes in overcoming these challenges, providing innovative, tailored solutions that transform runways into reliable, year-round assets with reduced initial costs and future maintenance requirements.
Key Offerings:
Turnkey Solutions:

Comprehensive services for Airstrip and Runway Construction, Upgrades, and Rehabilitation, whether on gravel or pavements.

Innovative Technology:

Integration of groundbreaking technology in soil stabilization methods, setting new industry standards.

Rapid Deployment and Self-Sufficiency:

Swift project initiation and self-reliant operations ensure timely and efficient execution.

Engineering Expertise:

Profound understanding of soil mechanics and engineering ensures the longevity and reliability of airstrip projects.

Project Execution:

From planning to execution, we manage all aspects of airstrip projects, guaranteeing success.
Comprehensive Service Delivery:
Fencing:

Providing perimeter security for enhanced safety and controlled access.

Markings:

Precision markings to facilitate safe aircraft operations.

Lighting Solutions:

Solar, mobile, and permanent lighting options for visibility and safety.

Fuel Storage:

Strategic solutions for efficient fuel storage.

Perimeter Security and Monitoring:

Advanced security measures and monitoring systems for overall safety.
Contact us today to transform your airstrip from a challenge into a success, ensuring it meets the demands of critical services and operations.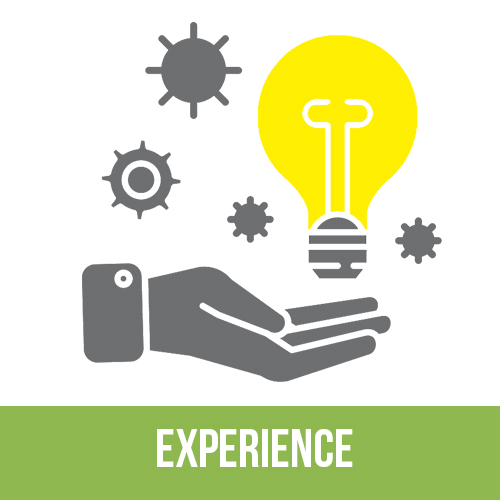 Soil and Dust Solutions has extensive experience in runway and airstrip construction and upgrade projects.  Our client base includes Governments, Military, NGOs, Oil & Gas, Mining, Agriculture, and Game Reserves.
Design and Engineering
Material Investigation / Material Testing
Quality Control
Project Management & Execution
Certifications and Handover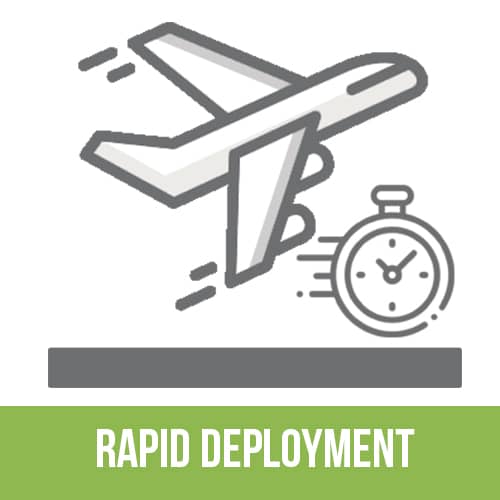 Our ability to dispatch a qualified team and equipment to remote areas via chartered air cargo plane sets us apart from all others.  This reduces the timeline and high cost of logistics.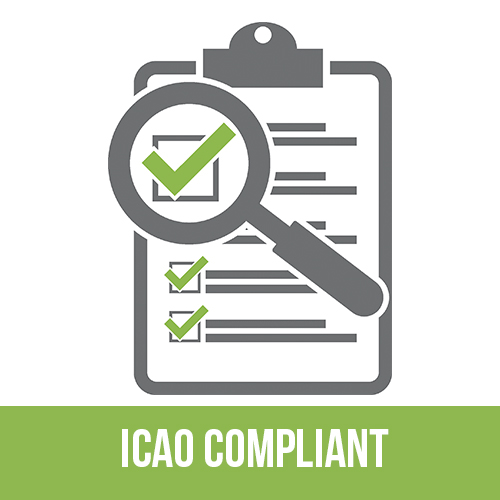 Our design and specifications provided will be in line with specified aircraft ICAO classifications, compliance handover package or Certification can be provided.  Our turn-key delivery package includes runway markings, fencing, lighting, and fuel storage.
Tailored Airstrip Solutions for Optimal Performance
At Soil & Dust Solutions, our holistic approach stands as the cornerstone of delivering tailored solutions for each airstrip project. We understand that every project is unique, influenced by factors such as location, equipment availability, design specifications, and compliance requirements.
Key Features of Our Tailored Approach:
Location-Centric Solutions:

Our solutions are intricately crafted to suit the specific geographical and environmental conditions of each project location.

Optimized Equipment Utilization:

We leverage available equipment efficiently, ensuring optimal utilization to meet project demands.

Design Precision:

Adhering to design specifications with precision, guaranteeing the longevity and reliability of the airstrip.

Compliance Adherence:

Rigorous compliance with industry standards and regulations to meet safety and operational requirements.
Why Choose Our Tailored Solutions:
Efficiency and Effectiveness:

Solutions that are not only efficient but also highly effective in addressing project-specific challenges.

Cost-Effectiveness:

Maximizing the use of available resources while minimizing costs for enhanced project economics.

Customized Project Management:

Tailored project management strategies to ensure smooth execution and timely delivery.

Long-Term Reliability:

A focus on longevity and reliability, ensuring that each airstrip stands as a robust and enduring infrastructure.
Contact us today to explore how our tailored solutions can elevate your airstrip project, providing the right answers to your unique challenges and requirements.
Enhance Your Airstrip Investment with Soil & Dust Solutions
Investing in the construction of an airstrip or runway represents a significant capital commitment, and safeguarding that investment is paramount. Soil & Dust Solutions offers a range of benefits that contribute to the protection and longevity of your investment:
Investment Protection:

We prioritize the safeguarding of your capital investment, ensuring that the airstrip's construction stands the test of time.

Safety First:

Increase safety with a hard and sealed surface that eliminates brownouts, ensuring optimal visibility and making Foreign Object Debris (FOD) easily detectable.

Reduced Maintenance Burden:

Enjoy the advantage of significantly reduced maintenance efforts. Our solutions provide an all-weather, hard, water-resistant, and erosion-protected surface, eliminating the need for constant watering or grading.

Aircraft Maintenance Savings:

Decrease the required maintenance of aircraft by eliminating sand and dust, which can otherwise damage engines and crucial aircraft components.

Health and Welfare Improvement:

Improve the overall health and welfare of employees, management, and visitors to the site. Additionally, a sealed airstrip facilitates the accessibility of medical evacuation planes.
Why Soil & Dust Solutions?
Proven Expertise:

Years of expertise in providing effective solutions for airstrip construction and maintenance.

Comprehensive Benefits:

Our solutions offer a holistic approach, delivering benefits that extend beyond mere construction.

Safety Assurance:

Prioritizing safety through enhanced visibility and FOD detection.

Long-Term Value:

We focus on delivering long-term value, ensuring the sustained performance of your airstrip.
Contact us today to explore how Soil & Dust Solutions can enhance the protection of your airstrip investment while promoting safety, reducing maintenance, and optimizing overall efficiency.